'Muchhad' Beard Growth Shampoo – 100 ML

DaadiPlanet's Muchhad Beard Growth Shampoo cleanses the beard hair and keeps them free from dirt and dandruff. It strengthens beard hair and assists in its growth.
Daily nourishment and protection from breakage are the keys to a healthy beard.
Free from synthetic styling polymer, this product is fragrance-free and biodegradable. It will provide light to medium hold, enhancing shine and adding volume to your beard hair.
Key Ingredients
Benefits
How to Use
Who can Use
Why Muchhad Bead Growth Shampoo?
Key Ingredients
Liposomal Caffeine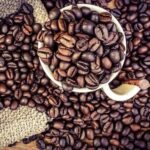 Rosemary Oil
Geranium Oil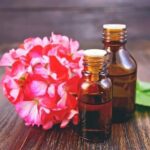 Frankincense Oil
Juniper Berry Oil
Argan Oil
Bhringaraj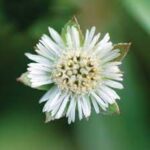 Nil Madayantika
Brahmi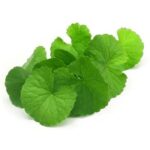 Aloe Vera Extract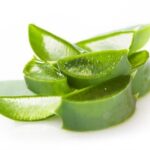 Benefits
How to Use
Who can Use
Why Muchhad Bead Growth Shampoo?
Can I know more about Muchhad Beard Growth Shampoo?
This is not a regular ordinary Beard Shampoo.
It's our proven formula for beard Hair Growth.
This Shampoo cures beard Hair Loss, Dry Hair, Split Ends, Frizzy Hair, Dull Hair, Gray Hair, Greasy Hair, Dry Scalp, Weak Hair, beard Dandruff etc with 100% guaranteed results.
If you have ended up using everything then must use it once.
After earning reputation locally, now we thought to benefit others at a mass scale.
We are not a big sci-fi brand so don't expect much glitters in branding, marketing and packaging.
You will receive Shampoo in a simple looking container but that works magically.
We share instructions and tips with you.
Follow instructions to get better results.
मुझे Muchhad Beard Growth Shampoo के बारे में थोड़ा और ज्यादा बताएं
यह एक साधारण  शैम्पू  नहीं है ।
यह शैम्पू दाढ़ी के बाल झड़ना,रूखे बाल,स्प्लिट हेयर,उलझे बाल,कमजोर बाल,सफ़ेद बाल,ऑयली हेयर,दाढ़ी का रूखापन,रूसी आदि समस्याओं का 100% गारंटीड परिणामों के साथ ठीक करता है।
स्थानीय स्तर पर प्रतिष्ठा अर्जित करने के बाद, अब हमने बड़े पैमाने पर दूसरों को लाभान्वित करने के विचार से ऑनलाइन शुरू किया है ।
अगर आप सब कुछ यूज़ करके थक चुके हैं तो एक बार यह शैम्पू जरूर यूज़ करें।
हम एक बड़े साई-फाई ब्रांड नहीं हैं, इसलिए ब्रांडिंग, मार्केटिंग और पैकेजिंग में बहुत अधिक चमक- दमक की उम्मीद न रखें।
आपको एक साधारण दिखने वाले कंटेनर में शैम्पू मिलेगा, लेकिन यह जादुई रूप से काम करता है।
बेहतर परिणाम पाने के लिए निर्देशों का पालन करें।
Are there any Side-Effects of Muchhad Beard Growth Shampoo?
Ans-
No SIDE EFFECTS 
It is made with 100% pure ayurvedic oil with 100% organic ingredients
Are there any chemicals or Mineral oils in Muchhad Beard Growth Shampoo?
No, it is 100% ayurvedic and made from fine organic ingredients
Is Muchhad Beard Growth Shampoo safe for Teens ?
sakthivel
★★★★ Super
Verified Purchase
Nice product
iShahrukh
★★★★ Trusted Brand Beard Shampoo With Presence of Essential Shampoos – Go For It!
Verified Purchase
Beard Shampoo has been around for ages but recently it has upped the Indian market as people are getting serious about their grooming habits. Going by the trend, I too wished for a vibrant look and hence ordered it. Muchhad is the brand I am quite aware of and thus it turned out to the ideal choice.
After the usage of the product, my take on the product is as follows:
– Beard Nourishment – The nourishment of the beard is the very reason for the usage of the product and it is done quite handsomely.
– Reduce the Rusty Effect – My beard is quite rusty and looks like a jungle if not trimmed. With the usage of the Shampoo, the trimming is not needed and I can grow it.
– Nourishes the Skin – In addition to making your beard look healthy and nourished, the skin too seems to be getting extra care due to it.
– Reduces Itching – The usage of the beard Shampoo have had made the beard itching go away. Although itching prevention has not been mentioned as an advantage, it did to me this benefit.
– Presence of Essential Shampoos – The indulgence of the various essential Shampoos keeps the skin as well as beard well hydrated.
Unlike hair fall, I do not suffer from "beard fall" and hence cannot comment whether it prevents beard breakage or not. Also, the proper application of the Shampoo is required for reaping maximum benefit and experts says that it is best to apply after having a bath or a face wash.
Rishabh Kumar Sinku
★★★★ As promised delivered
Verified Purchase
This product really helped me in growing upto some extent and also using this for 2-3 months . And working very nicely . Thumps up for the product
Narveer Dahiya
★★★★★ Muchhad Beard Growth Shampoo is Best Product For My Beard
Verified Purchase
Choosing the best Shampoo comes down to a combination of ingredients and result.
Muchhad Beard Growth Shampoo is a serum that is 100% certified and pure. Not only will this beard Shampoo help to grow your beard hair thicker and stronger, it works to keep the skin soft and supple. That will help to reduce that itchiness during initial beard growth that is the biggest reason most men quickly shave off the hairs.
How To Use Muchhad Beard Growth Shampoo To Get Best Result : –
In order to achieve maximum beard growth, it is important you apply the product correctly or you will be wasting your time and your money. Here is a simple step-by-step guide for applying the Shampoo each day and enjoying that long beard you crave.
Before applying any Shampoo to the face beard, it is especially important that you wash the facial area thoroughly or you will not attain the desired result. Washing the skin and then pat drying with a clean towel is preferred. The perfect foundation for starting the beard growing process.
Take your bottle of beard growth Shampoo and shake it good to ensure all the ingredients mix properly. Massage the Shampoo into the face where you would like to see hair growth in circular movements. Continue working in the Shampoo to get a nice even coverage. If you are growing your first beard or have patches where hair has trouble growing, pay close attention to covering the area completely.
Once you have massaged the Shampoo into the skin, you must allow 10 minutes for the solution to properly dry. Try not to touch or do anything in those areas during the drying time. This is a very important point in the process, so be sure to allow the allotted drying time.
Now that 10 minutes has passed and the Shampoo has had adequate time to dry, it is time to rinse off the solution. Using tepid water, use your normal face cleanser and start to wash off every trace of the Shampoo. Take your time and gently clean the surface of the face and neck until you are confident the serum is gone.
5. Depending on the brand of Shampoo, you can apply a second time later in the day and simply repeat this process again. Applying in the morning and again before bed will ensure maximum effectiveness.
The Conundrum
★★★★ Okayish. Doesn't smell as great as claimed by the company.
Verified Purchase
What the company says:
Keeps your beard healthy and shiny and has a pleasant manly smell
Reduces dryness by acting as a natural moisturizer for the hair. It makes hair soft and shiny
Strengthens hair follicles and reduces hair loss.It has anti-fungal and anti-inflammatory properties which help reduce itching and irritation.
What I found:
> Beard looks shiny
> It does feel soft. The one I used before this from another company too made it feel soft.
> Not sure about the hair loss. I started trimming it a bit more often. Max length I let it grow to these days – 3-4 inches.
> It does feel like the growth has slowed down.
> Has a faint woody smell. But feels irritating at times. I like the nature and the smell of fresh cut wood. Wasn't expecting this to feel irritating.
> Plastic bottle. No dropper. The nozzle is small and releases the Shampoo in a controlled manner. Handling the nozzle cap is a bit cumbersome, especially after you have used the bottle a couple of times.
PROS:
1. Keeps beard soft for about 10-12 hours.
2. Gives beard a faint shiny look. Exactly how you would want it to look like.
3. Beard is better manageable after using this when compared to the ones I was using before.
4. Nice plastic bottle with a metal protective case.
5. The nozzle is quite efficient with the drops.
CONS:
1. The woody smell sometimes feels like rotten wood.
2. Doesn't address dandruff issue. In fact, mine is back since I started using this.
3. Have a feeling that my beard growth rate slowed down. Trimming frequency reduced from once every 2 weeks to once every 3-4 weeks.
4. A dropper would have been better and easier to use compared to the nozzle cap which has a tendency to slip out of the fingers after a couple of uses.
Overall:
Must be my personal feelings. Try it with caution. Wouldn't advice if this would be your first beard Shampoo.
Nishant Mehali
★★★★★ Real oli very good item
Verified Purchase
Real oli very good item
Bial M.
★★★★★ Keep your beard healthy
Verified Purchase
Beard feels fluffy and shiny after using this product. Not a fan of the smell but the smell doesn't stay for long either.
Overall its a good product.
Rabin Singha
★★★★ After 7 day previous
Verified Purchase
Sohil khan
★★★★★ Muchhad beard Shampoo
Verified Purchase
Nice and very good product
Jay.
★★★ Average
Verified Purchase
Overall good.
Jina
★★★★★ Good product
Verified Purchase
Good product
gamersuji
★★★★★ Best beard Shampoo in the market!!!
Verified Purchase
I don't usually use beard Shampoos but this pandemic had me grow my bear sorta long. Longer beard comes with its own complications, Post wash it gets rough and the skin underneath it gets dry, so I wanted some good beard Shampoo which is not a growth Shampoo only to moisturise my skin which should also be paraben+sulphate free and Muchhad provided that exact solution I was looking for in an affordable way, also I'd give A+ for the packaging. After using the Shampoo you can feel the Shampoo moisturising your skin and you feel as if your beard is breathing and also the picture is just to show how dense my beard is, its not the actual result of using the beard Shampoo as I only opted for a beard Shampoo so I could moisturise it, if you have a beard as similar as mine and going through the same issues as I do then this is the best option that's out there.
Suresh Kumar
★★★★★ Good working
Verified Purchase
Nice 👍
SiDDHANT
★★★★ Good product!
Verified Purchase
I've been using this product since November. I use it once a day (before going to bed). The following picture shows the growth of my beard in past 2 months.
I've always struggled with growing beard. My beard is still a little patchy but it has grown in length.
So, overall I feel like the Shampoo has played a vital role in the growth of my beard. But it might vary from person to person.
Would recommend to give this Shampoo atleast a try. Again, growing beard requires a lot of patience.
So, try it out.
V.AVINASH
★★★★★ It will be more effective if you use it at night before going to bed after a gentle face wash.
Verified Purchase
First of all the smell is really nice it absorb very quickly non sticky. I face little bit of acne problems but it was ok. After using it for 2 months I have seen 30% to 40% growth in my beard as my bread is still patchy but it will cover by time I think so. Lastly it is best bread Shampoo in this price range. If you have more budget then I will recommend you to go with its advance version.
Harpreet kaur
★★★★★ Vvgood
Reviewed in India 🇮🇳 on 26 October 2022
Verified Purchase
Good product
Nishant singh
★★★★★ Very nice
Verified Purchase
It is very effective product for patchy beard it works you can see the results in 10-15 days but this not those person who have not a single beard for new beard
priyesh
★★★★★ best for acne prone Shampooy skin
Verified Purchase
best for Shampooy acne prone skin for growing the beard and this was the product that i really need dont think about overnight results every product need there own time but compared to serum its absorb the skin faster than beard Shampoos . and thanks to Amazon for the fastest delivery and iam bit unhappy about the packaging compared to other online shopping plat forms thank you
Zeeshan
★★★★★ Does the Job
Verified Purchase
If you have hair follicles, it'll help it thicken and grow faster
kasif khan
★★★★★ Really Work
Verified Purchase
It will help you to grow your beard
Mohammed Shuheb
★★★★★ Great product!
Verified Purchase
It's going to be 2 and a half weeks of using it and I like this compared to Mooch and beard Shampoo by Muchhad. I've been using Mooch and beard Shampoo for almost 2 years till recently had issues witha curly beard after a certain length guess it made the beard too soft, so had to change it to this product, so far results with this product are are promising, will wait for another 3 weeks for proper feedback.
Nitin Ekka
★★★★★ Effective
Verified Purchase
Made my beard soft and dense. Keeps the beard moisturizer and maintain shine.
One person found this helpful
Newton Williamson
★★★★★ Essentially smell
Verified Purchase
Fast working product
Radhey Ambre
★★★★★ It's an effective product.
Verified Purchase
It's very easy to use. Can use daily no harm to the skin. Showing effect slowly and steadily.
One person found this helpful
Vasu G.
★★★★★ Beard growth Shampoo
Verified Purchase
Great product with nice fragrance.
improves my beard growth in 15 days with more thickness & softness.
using Shampoo on daily basis with no side effects.
Jakkam Gautam
★★★★★ Much more improved product, particularly it's perfume
Verified Purchase
You can feel the results within few applications