We are a 100% Vegan & Cruelty-free, Peta certified brand.
Who, ever in the family knew that entrepreneur has been born in a farmer's home? In a home where farming comes by DNA, no matter how long you go back in the history but find a farmer only throughout the clan. Our Daai's natural raw instinct and knowledge of herbs, medicinal plants, oils, spices, vegetables, and fruits, goes into the root of the invention of this beautiful herbal, chemical free skin care product line that you see today from Daadi Pharma and the Anti-Pigma is in the center of it all.
With the generous intentions to helping the community and people around dearest Daadi ji, facing skin problems like Melasma, sunburns, pigmentation, blackheads, acne etc., She collected some readily available fine ingredients like Masoor Daal(Lentil), Saffron extracts, Multani Mitti, Gulab Jal, Nutmeg, Fenugreek, Turmeric and Virgin Aloe Vera along with some Essential Oils(Secrete formula) Essential Herbs(Secrete formula) in the kitchen and around and invented a formula with her unconditional Love & Care infused in it. When it worked, results were immensely magical. Soon the formula became talk of the town.
Our Beloved Daadi Ji Late Smt. Kelawati Devi
...The Real Inspiration Behind Daadi Pharma.
She always insisted patients on bringing their own material except for two very key secrete ingredients to prepare the solution for them. She never charged a single penny until very recently when people reluctant or lazy to bring the material, requested her to buy herself, use on her side to make the solution for them.
We lost our beloved Daadi ji in late 80s, but the train once started never stopped as she passed on this precious secrete sauce to next generation in the family to serve the humanity further.
After earning a lot of accolades and reputation in the area, now the start-up age we the third generation in the clan thought to carry the idea forward to serve humanity at the mass scale.
Ideated by a strong woman our beloved Daadi Ji, inspired by her humble character, we embarked on a journey to provide safe and clean beauty, to bring about substantial changes in the beauty & wellness sphere. I being a woman, we have advocated the 'women in business' notion whilst giving support to women at all levels – from handpicking the ingredients to shape up a product, women have been a quintessential part of the journey. 80% of Daadi Pharma' team & board are women.
Ms. Vandna Sharma
Founder and CEO 
Sharp and witty sense of customer service and satisfaction, Vijay Sharma is a Post Graduated and alumnus of Indian Institute of Management Bangalore (IIMB)/भारतीय प्रबंध संस्थान बेंगलूर. He comes from far-Flung remote village of U.P., belongs to a family having farming in their DNA, first tech engineer from family, studied in Hindi Medium, experienced all highs and lows and ups and downs in life. grew up seeing the life of poorest and richest all at once together at the same time. Having developed great sense of Modern technological advances and business administration & management.
Mr. Vijay Sharma
Co-Founder and COO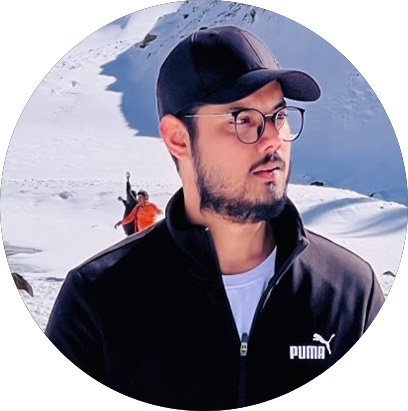 Within DaadiPlanet Pharma circle, he is known as the James Bond of technology and technological advances in e-commerce,design &Tech space.
Graduated in science (but far away from science experiments :)), groomed in technology and e-commerce, he comes from small town of U.P. known as Tappal near to Yamuna Express Way that connects capital Delhi, Agra and Vrindavan.  
Mr. Tushar Vashishtha
Head Technology & Advances
A mid-age, Postgraduate in agriculture science, having decades of farming experience, great understanding of remote rural India, the real 'Bharata' and understand the pulse of remote villager & farmer, he comes with rich experience of farming in far-flung villages of India with great understanding of organic farm yields & farming output products.
Mr. Mohan Sharma
Kissaan Officer & Procurement 
Santosh an officer on special duty (OSD) ,  head of disputes &legal affairs is a post graduated in Law from University of Delhi.
Mr. Santosh
Company Secretary & OSD Legal 
A postgraduate in science customer focused knows the pulse of new trends in the market.
Mr. Vansh K.
Creative Head