Eyebrow & Eyelash Growth Serum

Eyebrow Serum from DaadiPlanet is made of precious herbs and essential oils, which help stimulate Eyelashes' growth and add a hint of black color. It helps nourish the lashes from the roots and makes sit stronger. 
Castor oil comprises vitamin E, minerals, proteins, and antibacterial properties. Apart from that, they are also rich in triglyceride variants of fatty acids.
Jojoba oil provides powerful moisturizing and regenerative benefits. You can use it in a variety of ways, including eyelash enhancement. The material is non-oxidizing even at high temperatures and pressures.
Almond oil contains several essential nutrients and vitamins for hair follicles to grow and strengthen. It includes calcium, magnesium, vitamin E, and fatty acids. When almond oil is applied in its raw form, there will be a noticeable increase in luster and shine immediately. 
You're just one swipe a day away from healthier, fuller-looking lashes and brows! Many ayurvedic books say that the routine usage of castor oil has incredibly improved the quality of their eyelashes.
We don't use silicones, parabens, mineral oil, or dyes because of our no toxins and no harmful chemicals philosophy.
Key Ingredients
Benefits
How to Use
Who can Use
Why Daadi's Daadi's products?
Key Ingredients
Olive oil
Castor oil
Vitamin E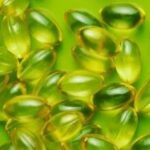 Almond Oil 
Aloevera Gel
Benefits
How to Use
Who can Use
Why Daadi's Daadi's products?
Are there any Side-Effects of Eyebrow and Eyelash Growth Serum?
Ans-
No SIDE EFFECTS 
Our products are made with 100% pure ayurvedic oil with 100% organic ingredients
Are there any chemicals or Mineral oils in Eyebrow and Eyelash Growth Serum?
No, it is 100% ayurvedic and made from fine organic ingredients