'Dhatura-Roots' Hair Protection Shampoo-200ML

You can commit to this shampoo. This Ayurvedic blend of Dhatura Roots Bhringraj, Amla, and many other herbs reduces hair fall, repairs damaged hair, and reduces dandruff.
✅ 100% Ayurvedic
✅ ISO and GMP Certified
✅ Reverses hair loss
✅ Grows hair super-fast
✅ Gives hair more volume
✅ Increases hair thickness and strength
✅ Regrows thinning edges
✅ Cures dandruff
✅ Gives hair better texture and body
✅ Softens and detangles hair
✅ No side effects
Dhatura Roots: Datura contains anti-inflammatory effects, which help cure most scalp-related problems. If you suffer from male pattern baldness, you may easily make a hair treatment with the application of Datura on hair, which can improve hair health. 
It may aid in the growth of new hair and the preservation of follicle beds, ensuring that they continue to produce and hold hair. Datura's restorative capabilities aid in the reduction of hair loss. Massaging your scalp with Datura oil helps improve blood circulation and speed up hair growth.
Brahmi: Strengthens hair from the root and provides nutrients to the scalp, resulting in thick, lustrous hair. The antioxidant components help rejuvenate your scalp and promote the regeneration of healthy hair.
Amla: Amla is high in vitamin C and natural antioxidants known as flavonoids and polyphenols. It helps to stimulate hair growth and prevent hair loss and premature greying.
Bhringraj: It promotes the growth of hair follicles. The herb contains essential nutrients that fulfill the deficiency of minerals that lead to uncontrollable hair loss, promoting hair growth.
Coconut oil-derived potassium salt: It is derived from the fatty acids in coconut oil. The glycerin in it acts as a natural moisturizer and cleanser.
Tea tree oil: Tea tree oil heals damaged or clogged hair follicles and encourages lusher hair growth. Also, it prevents excess oil from building up on the scalp.
Ingredients: Brahmi, Amla, Bhringaraja, Coconut oil derived potassium salt, Tea tree oil.
The natural herbs and oils in the shampoo control hair fall and repair damaged hair, leaving you with healthy, strong, and voluminous hair after every wash. Safe for colored and chemically treated hair, this shampoo is free of harmful chemicals & toxins such as Silicones, Parabens, Mineral Oil, & Dye.
Key Ingredients
Benefits
How to Use
Who can Use
Why Dhatura Roots Protection Oil?
Key Ingredients
Dhatura Roots
Brahmi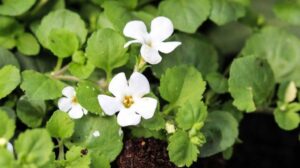 Bhringraj
Amla
Badam Tail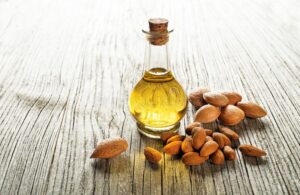 Narial Tail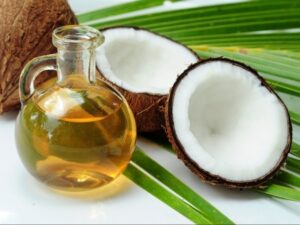 Himalyan Water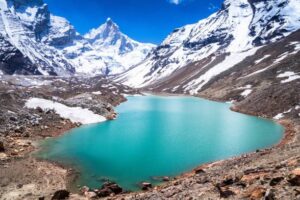 Benefits
How to Use
Who can Use
Why Dhatura Roots Protection Oil?
Are there any Side-Effects of Dhatura Roots Shampoo?
Ans-
No SIDE EFFECTS 
Dhatura Roots Hair Protection Shampoo is made with 100% pure ayurvedic oil with 100% organic ingredients
Are there any chemicals or Mineral oils in Dhatura Roots Hair Protection Shampoo?
No, Dhatura Roots Hair Protection Shampoo is 100% ayurvedic and made from fine organic ingredients
Is Dhatura Roots Hair Protection Shampoo safe for Teens?
Screenshots and reviews from real customers
★★★★★  Vanitha

 Verified purchase
My hair is thin and very curly but very dry and brittle.My hair appeared to have completely stopped growing and was getting shorter by just breaking off even while I wasn't cutting it at all.
I use this product in the roots of my hair and finger feed through to the ends.
Though I know long term use will yield great results, the results I have already received in a week are so wonderful. Great purchase, I have recommended to several others, will buy again!
★★★★★  Manish 

 Verified purchase
I use this on my scalp to help with hair growth .I massage it on my scalp for about 5 minutes and wash my hair . I don't have anything to compare it to but my hair has been growing back stronger and healthier.
★★★★★  Nikhil 

 Verified purchase
Love this product ! I've been using it for a few weeks and I've already seen growth in my hair. My hair has seemed to be growing very slowly . With this quarantine, I've decided to work on getting it to be healthy again! This product has helped so much.I noticed my hair actually had a shine to it and felt a lot smoother than normal. Overall very please and excited to continue using.
★★★★★  Vishu Deva

 Verified purchase
This is the best hair oil I have used for dandruff. It works very well. Its easy to apply.
★★★★★  Aditya Thadani

 Verified purchase
 I've been using this product for approximately 1 1/2 months and I can feel the regrowth stubble on my scalp. And I've noticed that the thin spots in my hair don't show as much now, which means it is starting to fill in. I am very happy with this product so far and expect it to continue to help with hair regrowth over the next couple of months
★★★★★  Ramya 

 Verified purchase
This is my 2nd time buying this product.
I've recommended it to several people I know. This is great for thinning hair, really fills it in. Helps prevent hair loss. I tend to lose a lot of hair everytime I wash it and using this oil has helped that stop.
★★★★★  Bhavya 

 Verified purchase
I had a lot of hair fall and I had a spot towards the front of my hair line that was super thin. I bought this and applied as directed. With in the week my hair stopped falling and I am now growing back some of the hair around my hair line. Love this stuff, would definitely recommend.