Onion Hair Poshan Oil -100 ML

Introducing your go-to Daadi Pharma Onion Hair Oil for hair that is even more robust, supple, and shiny. With its lightweight and non-sticky formulation and oh-so-good aroma, this natural and toxin-free hair loss oil helps you have stronger and healthier hair with the Goodness of Nature.
Sulphur, potassium, and antioxidant-rich onion hair oil lower hair loss and speed up hair regrowth. Redensyl, one of the most recent breakthrough ingredients in hair development, unclogs hair follicles and promotes new hair growth. 
The onion oil is devoid of toxic chemicals & toxins like Silicones, Parabens, Mineral Oil, and Dyes, making it safe for colored and chemically treated hair.
Our organic onion hair oil is also free of Silicones, Parabens, mineral oil, and dyes, thanks to our commitment to using no toxins or dangerous chemicals.
Key Ingredients
Benefits
How to Use
Who can Use
Why Onion Poshan Oil?
Key Ingredients
Onion Oil
Onion oil, rich in Sulphur, Potassium & antioxidants, reduces hair fall & accelerates hair regrowth. One of the newest breakthrough ingredients in hair growth, Redensyl, unblocks hair follicles & also boosts new hair growth. Safe for colored & chemically treated hair, the onion oil is free of harmful chemicals & toxins such as Silicones, Parabens, Mineral Oil, and Dyes.
And because of our no toxins and no harmful chemicals philosophy, you won't find any Silicones, Parabens, mineral oil & dyes in our organic onion hair oil. 
Onion Seeds Oil
Onion seeds Oil increases blood supply to hair follicles, which in turn improves hair growth. It also prevents hair loss.
Castor oil
Castor oil is also known as Ricinus communis, is a nutrient-rich vegetable oil that comes from castor beans.
It deeply nourishes the scalp with proteins, vitamins and antioxidants and helps increase the blood circulation to the scalp. Castor Oil also improves absorption of other ingredients in the hair and locks in scalp & strang moisture.
Redensyl 
The newest breakthrough ingredient against hair loss, and the best alternative to hair transplantation, Redensyl can significantly boost hair density, thickness, fullness, strength and overall health.
Almond Oil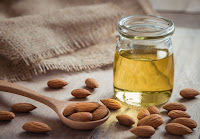 Omega-3 fatty acids, phospholipids, Vitamin E, magnesium present in Onion Oil nourish and strengthen your hair while being optimal for treating hair loss and damaged hair.
Bhringraj Oil  
It aids in blood circulation, promotes hair growth, and prevents hair fall. Since it is also deeply moisturizing, it works as a natural conditioner for your tresses.
Amla Oil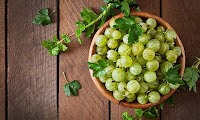 Amla Oil promotes overall health of hair & scalp, and prevents premature greying.
Benefits
How to Use
Who can Use
Why Onion Poshan Oil?
Are there any Side-Effects of Onion Poshan Oil?
Ans-
No SIDE EFFECTS OF Onion Poshan Oil
Onion Poshan Oil is made with 100% pure ayurvedic oil with 100% organic ingredients
Are there any chemicals or Mineral oils in Onion Poshan Oil?
No, Onion Poshan Oil is 100% ayurvedic and made from fine organic ingredients
Is Onion Poshan Oil safe for Teens and Minors?