'Anti-UV' Sun Protection Cream – 100 ML

Be fearless when you go out in the sun with Daadi's Anti-UV Sunscreen. This SPF 50 sunscreen is energized with carrot seed oil, turmeric, and orange oil. 
It comes with PA+++ protection to help safeguard your skin even in the harshest Indian summers.
Formulated with natural ingredients for Indian skin and weather, Daadi's Anti-UV Sunscreen prevents UVA & UVB damage for up to 6 hours. It is incredibly light and keeps your skin moisturized and preserved for a long without drying it out or leaving patches.
It keeps your skin glowing while preventing oil or greasiness and blocking the sun's harmful rays.
Key Ingredients
Benefits
How to Use
Who can Use
Why Anti-UV
Key Ingredients
Carrot Seeds Oil
Basically, the carrot seed oil is extracted from the seeds of the wild carrot plant known as daucus carota. Cold-pressed from carrot seeds and yellowish-brown in colour, it is used in skincare products for its anti-ageing benefits. The origin of this oil dates back to ancient Egyptian and Greek civilizations.
-Slows down ageing
-Soothes the skin
-Inhibits growth of bacteria
-Protects skin from sun damage
-Regulates sebum production
-Helps treat various skin conditions
Orange Oil
Orange Essential Oil Ayurvedic Benefits & Uses for the skin & body. It has anti-microbial and antioxidant properties to help soothe irritated skin, redness, breakouts, and heal wounds and bacterial infections as well. It also protects the skin from UV rays and strengthens the skin barriers against harmful impurities.
Gulab Jal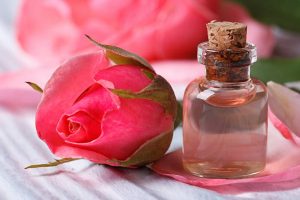 Rosewater helps maintain the skin's pH balance, and also controls excess oil. "Rose water has anti-inflammatory properties that can help reduce the redness of irritated skin, get rid of acne, dermatitis and eczema.
Vitamin C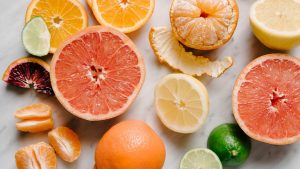 Melasma is a chronic skin condition that causes dark spots on the skin due to a build-up and uneven distribution of the skin pigment melanin.  Thankfully there are a number of dermatologist treatments and skincare options available to even out skin tone and reduce hyperpigmentation.
Vitamin C can be used as an antioxidant to help protect the skin from inflammation caused by sun and light exposure.  It also is a tyrosinase inhibitor to help prevent the production of melanin. For this reason, Vitamin C is used in the treatment of melasma.
Turmeric
Curcumin, the primary compound turmeric is made of, is a popular antioxidant and antimutagenic, and is a powerful anti-inflammatory agent. It provides protection against UV rays and inhibits melanin production in the skin. 
Virgin Aloe Vera
Aloe vera is known to relieve many inflammation issues in the skin. It is highly moisturizing, deeply hydrating, and gentle in nature. Aloe vera has been shown to relieve melasma in pregnant women as well. It works by rehydrating dry skin, penetrating deep into the skin's layer to nourish it and protect it from the harmful effects of UV exposure.
Benefits
How to Use
Who can Use
Why Anti-UV
Can I know more about Anti-UV?
After a huge success of Anti-Pigma cream we have introduced Anti-UVcream- A Novel Sun Protection Formula
Anti-UV is not a regular beauty cream..
It's our Daadi's 70 years old proven formula.
This cream helps protect your skin from Melasma, Pigmentation, Sunburns, black-heads, Acne caused due to UVA and UVB rays..
Apply this cream when you go out in the sun.
After earning reputation locally, now we thought to benefit others at a mass scale.
We are not a big sci-fi brand so don't expect much glitters in branding, marketing and packaging.
You will receive cream in a simple looking container but that works magically.
We share instructions and tips with you as suggested by Daadi ji.
Follow instructions to get better results.
मुझे Anti-UV के बारे में थोड़ा और ज्यादा बताएं
Anti-Pigma क्रीम की अपार सफलता के बाद दादी फार्मा लाये हैं Anti-UV- A Novel Sun Protection Formula.
यह एक रेगुलर सौंदर्य क्रीम नहीं है
यह हमारी दादी का 70 साल पुराना सिद्ध फॉर्मूला है।
यह क्रीम हानिकारक UVA और UVB किरणों से होने वाले मेलास्मा, पिग्मेंटेशन, सनबर्न, ब्लैक-हेड्स, मुंहासों से आपकी त्वचा को बचाता है.
स्थानीय स्तर पर प्रतिष्ठा अर्जित करने के बाद, अब हमने बड़े पैमाने पर दूसरों को लाभान्वित करने के विचार से ऑनलाइन शुरू किया है ।
अगर आप सब कुछ यूज़ करके थक चुके हैं तो एक बार यह क्रीम जरूर यूज़ करें।
हम एक बड़े साई-फाई ब्रांड नहीं हैं, इसलिए ब्रांडिंग, मार्केटिंग और पैकेजिंग में बहुत अधिक चमक- दमक की उम्मीद न रखें।
आपको एक साधारण दिखने वाले कंटेनर में क्रीम मिलेगी, लेकिन यह जादुई रूप से काम करती है।
दादी जी के सुझाव के अनुसार हम आपके साथ निर्देश और सुझाव साझा करते हैं।
बेहतर परिणाम पाने के लिए निर्देशों का पालन करें।